Family owned and operated for 40+ Years
Welcome to Rowley Spray Booths, a cherished family-owned enterprise with an illustrious history spanning over four decades in the realm of spray booth ovens. With an unwavering commitment to quality and innovation, we have emerged as a premier provider of industrial and commercial spray booths across the United Kingdom, proudly operating from our two facilities in Cannock, Staffordshire.
At the core of our identity lies our state-of-the-art manufacturing facility, nestled in the heart of Cannock. It is here that the meticulous craftsmanship and expertise of Rowley spray booths come to life. Our industrial and commercial spray booths, are meticulously designed and painstakingly manufactured right here in the UK. This localisation not only underscores our commitment to supporting local industry but also allows us to maintain unparalleled quality control standards, ensuring that each piece of equipment leaving our facility is a testament to our legacy of excellence.
Beyond our manufacturing prowess, Rowley Spray Booths prides itself on a customer-centric ethos that permeates every facet of our operations. As a testament to our dedication, we offer a comprehensive suite of services aimed at providing a holistic and enduring customer experience. Our journey with you begins with the installation of our cutting-edge spray booth equipment, where our seasoned experts ensure a seamless and efficient setup. However, our commitment doesn't end there. We understand that the true value of our offering lies in its long-term performance and reliability. Thus, we have meticulously structured our services to encompass not only installation but also the extended maintenance and support of both our equipment and our valued clientele.
Central to this commitment is our highly specialised in-house after-sales service team. Spanning the nation, our experts are strategically positioned to swiftly respond to your needs, ensuring that your spray booth and oven equipment operate optimally throughout their lifecycle. Whether it's routine maintenance, urgent repairs, or technical guidance, our team is just a call away, ready to deliver solutions tailored to your unique requirements.
We recognise that the operational vitality of your spray booth depends on the availability of essential consumables and accessories. To address this need, our consumable sales department offers a comprehensive range of supplies, from filters that uphold air quality standards to state-of-the-art spray booth coatings that elevate your finishing endeavours.
As a testament to our unwavering commitment to excellence and customer satisfaction, we are proud to extend an inclusive extended warranty service package. This assurance underscores our confidence in the durability and performance of our spray booth ovens.
For those seeking a more structured and comprehensive support arrangement, our three-year service contracts are designed to provide peace of mind. These contracts cover a range of services, from routine maintenance and inspections to proactive troubleshooting, ensuring that your equipment remains a dependable asset throughout its operational life.
In summary, Rowley Spray Booths stands as a beacon of innovation, quality, and customer care in the realm of spray booth ovens. With a storied history, a commitment to local industry, and an unwavering dedication to our clients, we invite you to embark on a journey of excellence with us. Discover the unmatched craftsmanship of Rowley Spray Booths and the reliability that comes from over forty years of industry expertise.
All of our Spray Booths are designed and manufactured for the finishing and refinishing industry right here in the UK at our two facilities located in Cannock, Staffordshire.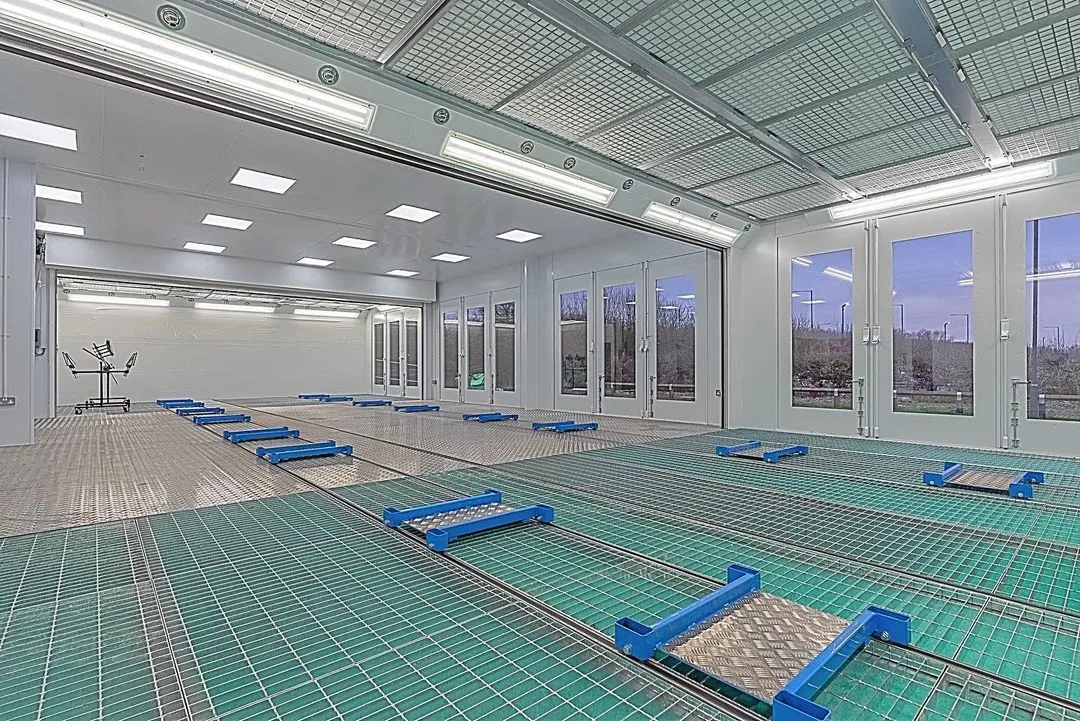 Our industry leading service package provides expert installation, long-term maintenance and support aided by our dedicated after sales team and consumables department