Rowley Spray Booths: Your Premier Solution for Bespoke Spray Booth Excellence in the UK.
With a distinguished 40-year legacy as a family-run business, Rowley Spray Booths combines tradition and innovation. Our tailored spray booth creations cater to a diverse range of industries, from automotive refinement to industrial production.
Crafting precision and efficiency, our Spray Booths UK expertise ensures each booth is a masterpiece. Merging cutting-edge technology with artisanal craftsmanship, Rowley Spray Booths delivers not just equipment, but transformative solutions for your unique requirements.
Elevate your operations with Rowley Spray Booths – the epitome of excellence in spray booth design and manufacturing. Experience the difference that four decades of industry leadership can make.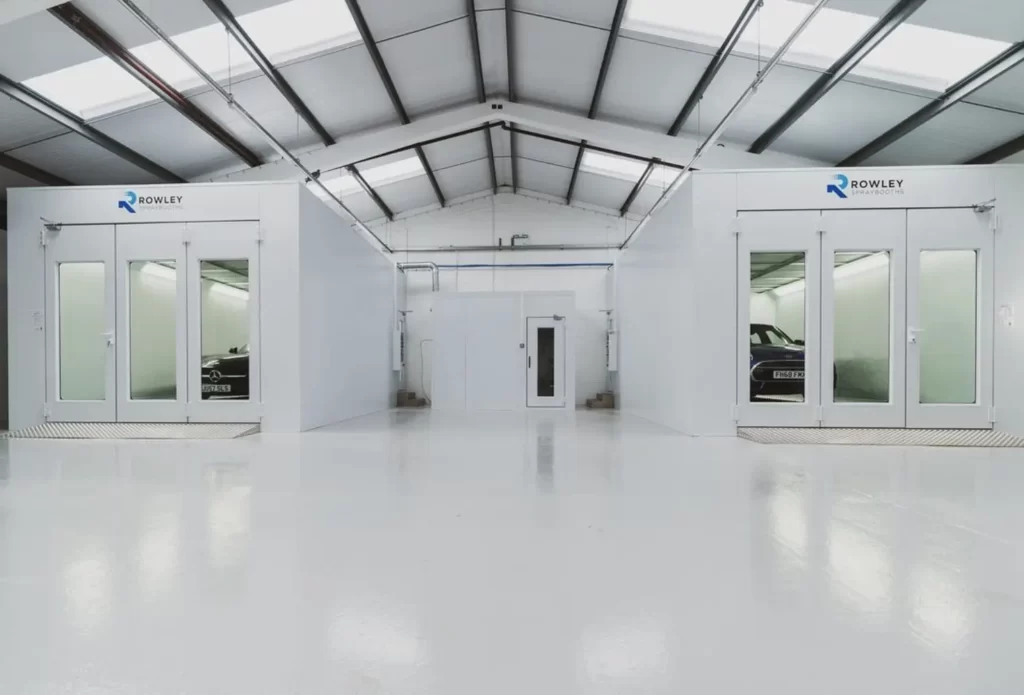 All of our Spray Booths are designed and manufactured for the finishing and refinishing industry right here in the UK at our two facilities located in Cannock, Staffordshire.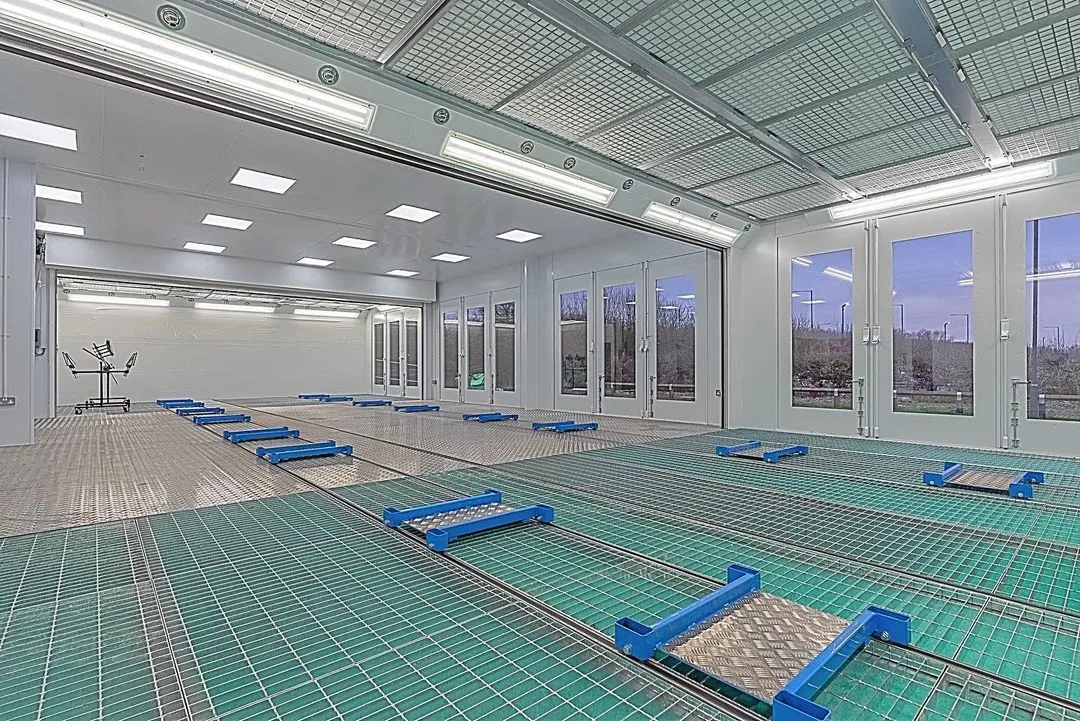 Our industry leading service package provides expert installation, long-term maintenance and support aided by our dedicated after sales team and consumables department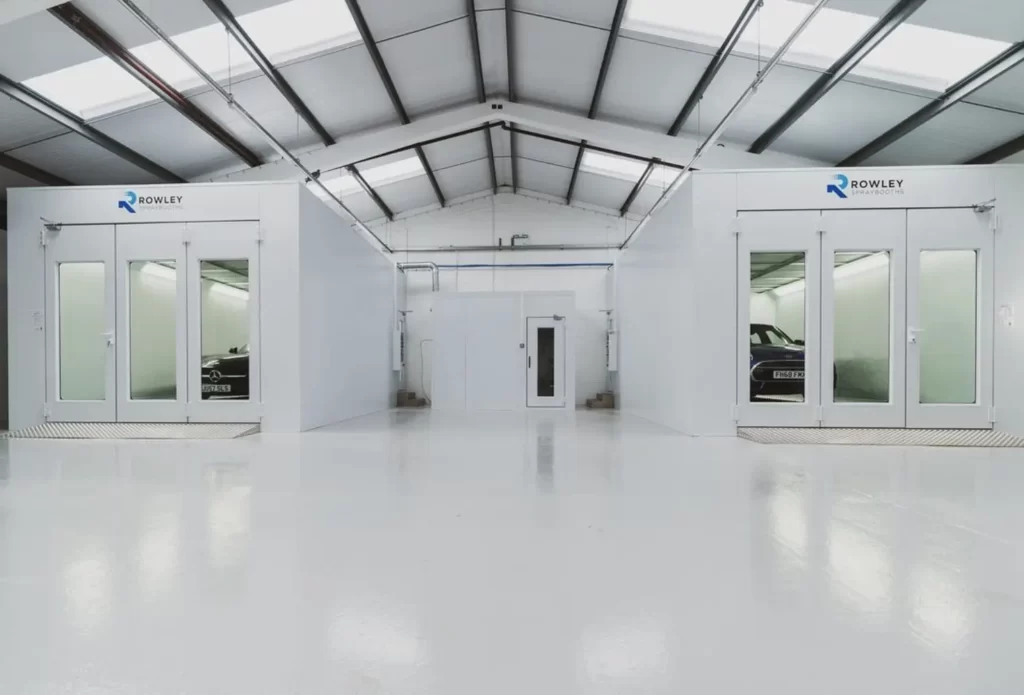 At Rowley Spray Booths we are industry leaders with a rich history spanning more than four decades.  Our quality, experience and service are unmatched across the UK
We have an unbeatable range of Eco, Midi, Maxi and Ultima Spray Booths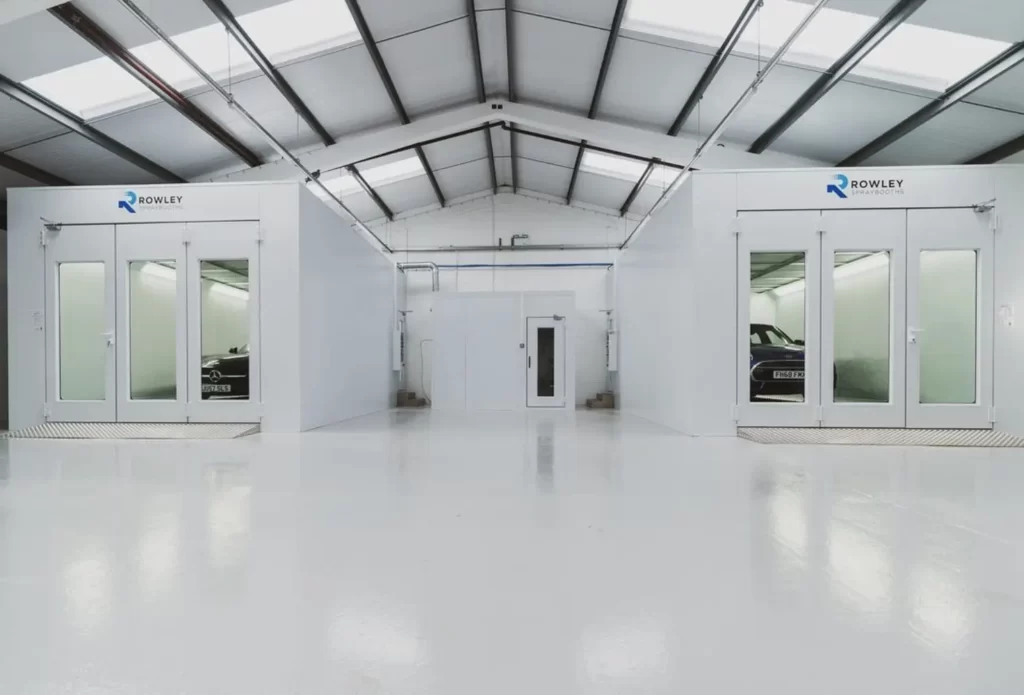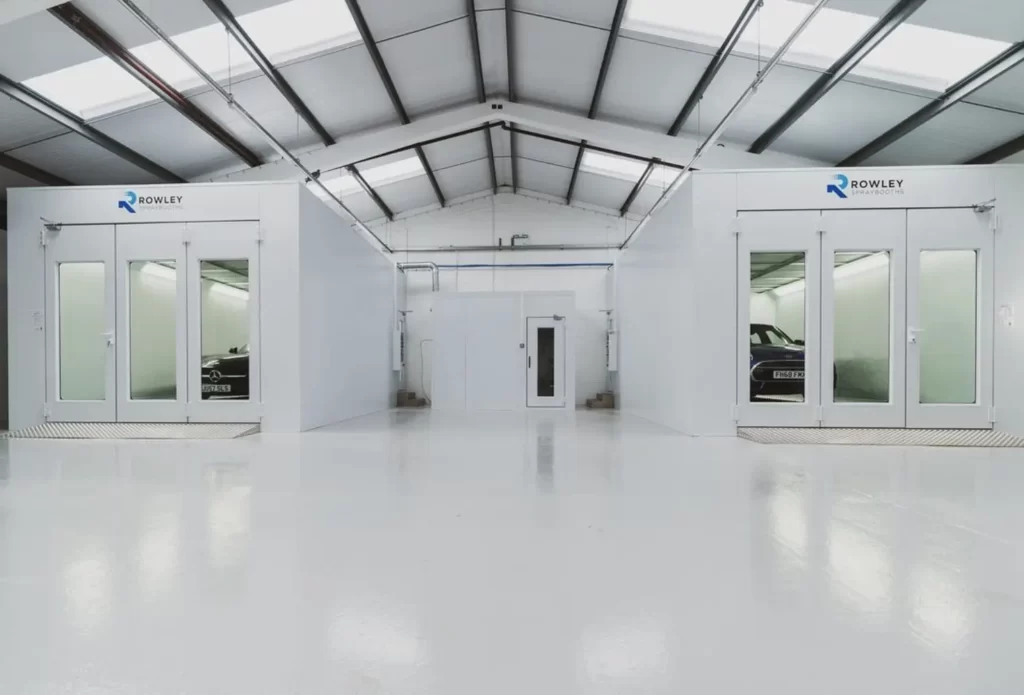 Our commercial Spray Booths are custom designed to suit your requirements
Our SMART repair booths are designed with versatility and practicality in mind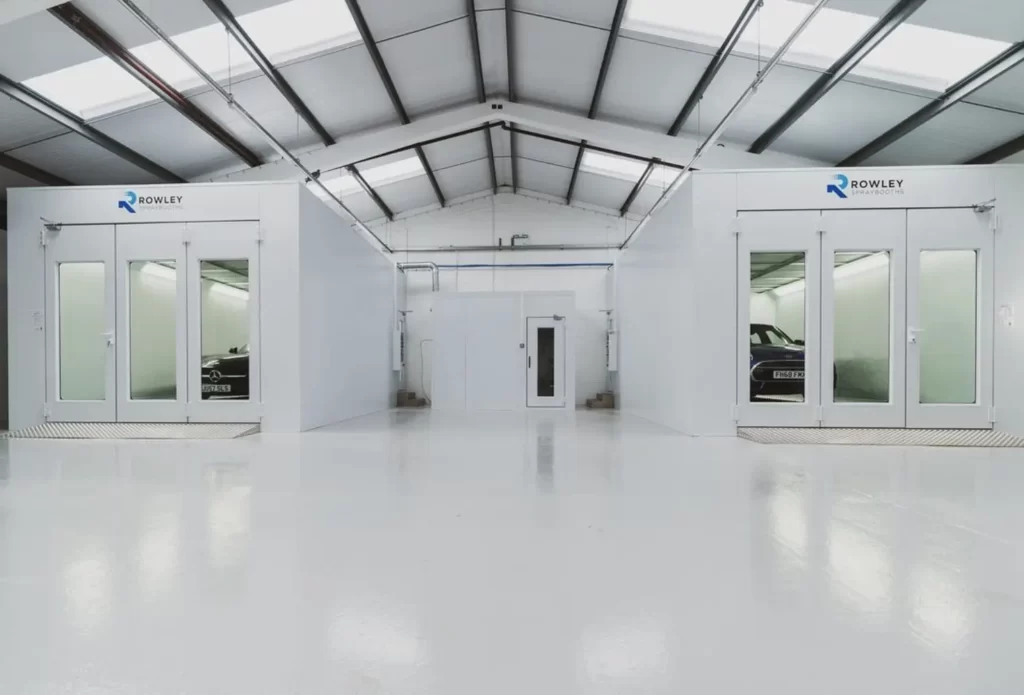 We have a number of used Spray Booths available for purchase
Trusted by the Industries Finest